Tunnels Beach is one of our favorite Kauai beaches!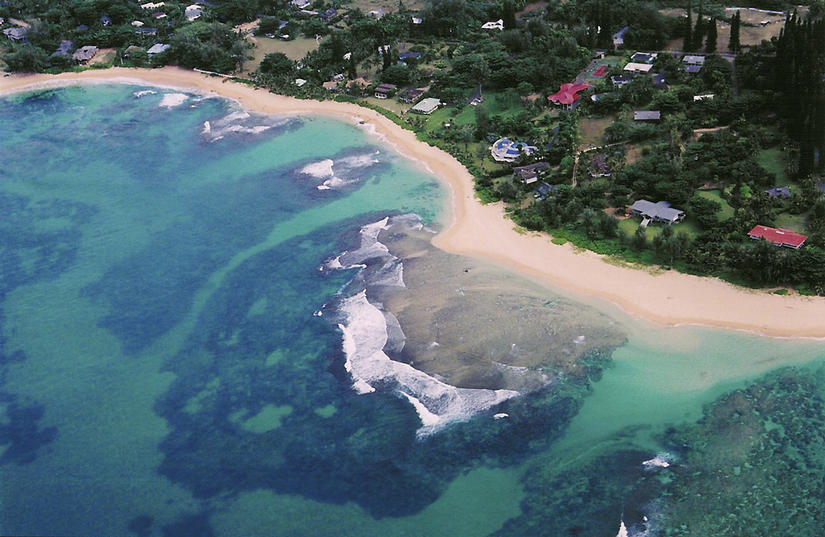 Tunnels Beach and Hanalei Beach Park"
Tunnels Beach, on Kauai's north shore, takes a little more effort to get to, but this reef and wind protected snorkler's paradise is almost perfect during the summer!  You can see the big coral floor and "tunnels" leading out to the ocean...it's pretty calm near the big coral shelf and the snorkeling is awesome there!

During the winter, the north shore can become much more dangerous with larger swells and waves.  Even in the summer you should check the surf report, and use common sense - RESPECT THE OCEAN!  :)
Parking and getting to Tunnels Beach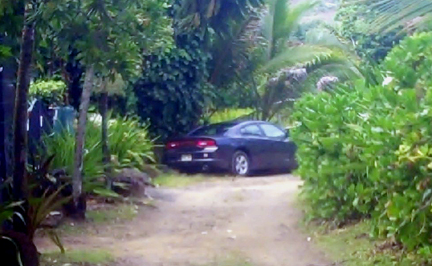 Best Tunnels parking spot"
So here's the deal with Tunnels. The parking is difficult. You can find the "private street" and park if there is room - but there's only room for about 7-10 cars and that's making use of every bit of roadside. You can also park at Hanalei Beach park, and walk to Tunnels beach.
It looked like the difference was shorter from the private road, and on this trip we were the first ones there and got the closest spot to the walkway....score! When you exit the walkway, you walk left and follow the beach all the way around the point.
While walking around the point, it's usually really windy - but once you get around the point it's much more protected and it's gorgeous. Lots of room to set up your stuff, and there's a decent number of trees up against the private homes that offer some shade if you're there early enough.
My next mission is to befriend one of the homeowners lining the beach - then maybe we can park at their house and walk onto the beach!! :)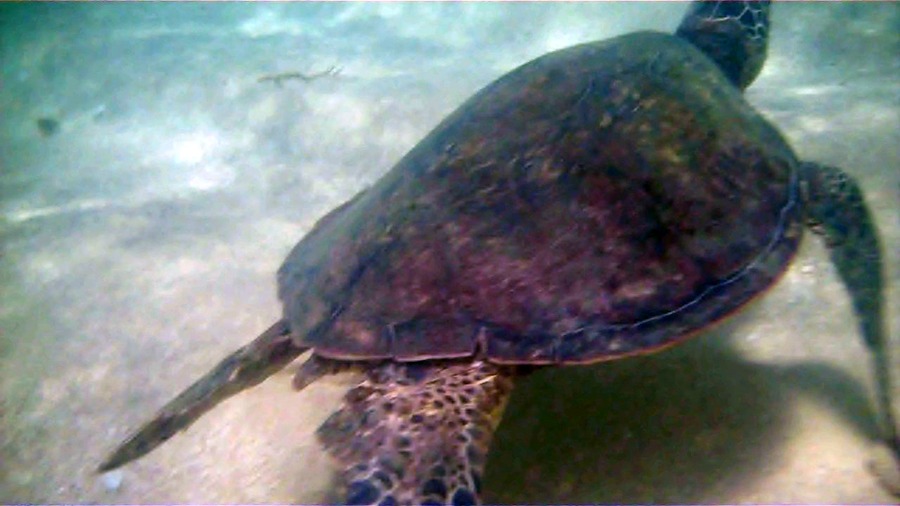 Swimming with a giant sea turtle!"
One of the really cool things as you go to the eastern part of Tunnels Beach is that the "Honu" - the giant sea turtles like to swim in the fast current there. The water is deeper, and the current flows very quickly-it's hard to just stand in the water!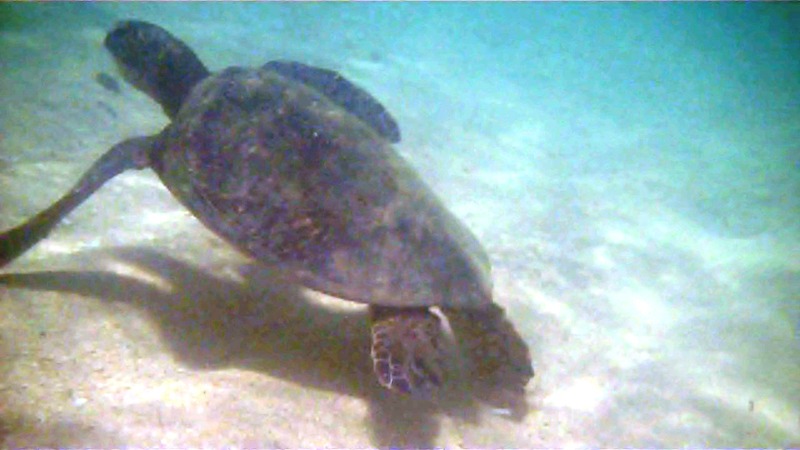 Swimming so close!
You can see the bales of turtles like shadows in the water, and if they're close enough, you can get close and see them swimming along in the current --amazing!!
These are photos of some turtles we swam with this last trip - we saw the bale on the way back to the car and jumped in with all our clothes on so we could play with them :)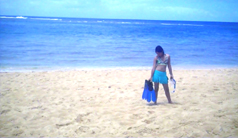 Sydney standing on Tunnels Beach"
All in all, Tunnels is one of the coolest beaches on Kauai and we LOVE going there! From the great sand, to the choice of snorkeling from really easy to very challenging, to the chance at seeing the Honu- it's definitely a beach to visit with the kids!!